Business Software Support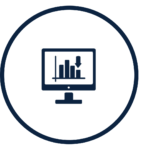 Business Software Support
Business software plays a crucial role in today's competitive and technology-driven business environment.
CooperAitken are leaders in Business Software Services, and can guide you to the right software for business and support you on your business software journey.  
We have certified consultants and a high level of expertise across all major software brands, including our Platinum Partner status with Xero.
We recognise that clients sometime need help deciding which software is best for them to use and how to get the very best out of it.
We can assist you with advice on selecting the accounting system that is right for you and provide you with training, set up and implementation.
The right accounting system can help you to make smart business decisions through clear financial and management reporting.
We are living in the age of change and this is especially noticeable with the financial software options available to businesses.
Each is fast paced, constantly upgrading and evolving and all offering something different.
CooperAitken recognises that clients want more freedom and transparency into their financial position, and have a dedicated software solutions team to help you achieve this.
Peace of mind and saving you time are key objectives that we strive for, for our clients. Embracing financial technology in your business will open the door to these opportunities. This together with having a budget, reporting against it and taking appropriate actions, can make a really big different to your profitability.
The right software will provide the tools for budgeting and access to timely information to assist with decision making and discussions with your professional advisors.
We'll support you every step of the way. From helping you choose the right solution, taking care of all the set up requirements, to aligning the right on-going support package to match you and your business requirements. It's that easy.
Choosing the right software that fits your business best
Transitioning to a different solution
Customising your set up specifically for you
Inputting date, including budgets and forecasting
One-on-One training
Providing comprehensive training resources
On-going support