Trust Administration & Trusteeships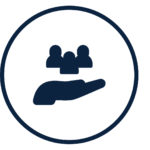 A trust is valuable way of protecting assets held for the benefit of others. 
We recognise that clients may need help with meeting their trust obligations and with the duties of being a trustee.
Duties and obligations for trustees are increasing, and it can be difficult to keep up to date with what you need to do. We have an in-house lawyer, and dedicated trust team who offer a trust administration service to assist in the effective management of trusts, including;
When you should establish a trust.
If an existing trust still meets your needs.
Aligning your estate planning with your trust.
Trustee duties are increasing – are you doing enough as a trustee?
Ensuring the beneficiaries of the trust are those intended.
Using CooperAitken as an independent Trustee for your trust.
Seek advice on your trust to make sure all your obligations are being met.
Trustees make the decisions in a trust. Decisions made need to be accountable. Being a trustee comes with a great deal of responsibility.
Having CooperAitken as an independent trustee will;
Strengthen the validity of the trust.
Ensure the best interests of beneficiaries are considered with each decision made.
Assist in the better management of the trust.
Ensure the aim of the trust is followed.
CooperAitken offer an independent trusteeship service. Under this service we are actively involved in all decision making, reviewing and signing documentation, answering trust queries and reviewing the trust at each annual meeting.
Please get in touch with our team if you would like some support in this area.
We often work with clients to ensure their trust coincides with their estate planning, in particular;
Your Will can leave your personal assets to the trust for distrubution according to the trust deed.
Your Will can also appoint someone to have your power of appointment of trustees once you pass away.
Enduring Powers of Attorney should be in place in case you become mentally incapable.
A Memorandum of Wishes gives trustees direction to as your wishes for the trust once you have passed away.
We work closely with your lawyer to ensure affairs are tidy and up to date.
The New Trust Act 2019 came into force from 30 January 2021 with a purpose to restate and reform New Zealand trust law.
The Act has an aim of making the law of trusts more accessible and setting out the core principles of the law of express trusts. The Act replaces the Trustees Act 1956.
Download our Trust Administration & Independent Trusteeships brochure.