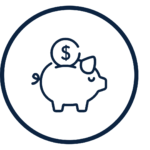 Our team fully understand just how time-consuming administering a payroll is. We are also aware of how complex payroll and employment legislation are becoming.
It comes as no surprise, then, that managing payroll can often divert your attention from the core undertakings of your business as well as important day to day operations.
When you work with CooperAitken Accountants, you can be sure of quality accounting services. Our dedicated payroll team can relieve you of the burden of payroll administration and compling with the Minimum Wage and Holiday Acts through our comprehensive and confidential payroll services.
We give you back your time to devote to what you do best – look after your business.
Set up of company and staff wages
PAYE Registration
Payroll processing
Customised payslips.
Administration of PAYE, statutory sick pay and annual leave.
IR-Filing to the IRD.
Summaries and analyses of staff costs.
Administration of incentive schemes, bonuses and termination payments.
Additional support or advice
In any business, staff are among the most important assets, and we can help you get the best out of them—no matter how few or how many employees you have.
Download our Payroll Services brochure for more information