Human Resources Assistance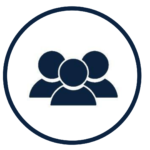 CooperAitken offers market leading Human Resources (HR) support services to help you with all aspects of staff management.
People are all different and require different things from management. People can, and do cause issues within your business.
Making sure you have the correct processes in place and support to manage these situations is crucial. With the always changing regulation, it is important to have the best advice and support.
Your staff are one of your most important assets. We can assist you to get the best out of your team.
Recruitment
Performance
Legislation
Reward and Recognition
Training
Employment Issues and Mediation
Restructures
We care about you and your business success and the huge role that people have to play in that.
"The outcome would not have been this good without John's mentoring. We probably wouldn't have that second farm anymore and I may not be married". 
               – CooperAitken HR services client
AgriSmart is a fantastic software solution that can help you manage your total employment responsibilities, covering your legal employment, payroll and health and safety requirements.
AgriSmart is the complete package for today's employer. The benefits include time savings in managing your health and safety, timesheets and payroll requirements, a comprehensive employment package and qualified support readily available. Check out AgriSmart, or contact CooperAikten to discuss.
Download our Human Resources Service brochure.