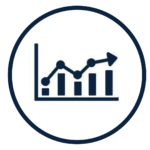 Our professional business support team can help you turn your ideas into a reality. if you have an innovative business idea or venture but don't have the legal or financial expertise, we can help. Correct financial and management decisions early in your business planning is critical; let our professionals set you up for success.
Our professionals can help with:
Business structures – sole trader, partnership, limited company
Business plans, cashflow projections, budgets and trading forecasts
Marketing plans
Company handbooks and policies
OSH policies, employment agreements, personal skill inventories and job descriptions with KPIs
Finance requirements and proposals
Establishing relationships with banks
Registration procedures with Companies House, Inland Revenue, or Customs and Excise
Company legislation
Recording systems for internal use and compliance
We can advise on the best structure for your new venture (Sole Trader, Partnership, Company, Trusts etc).
Correct financial and management decisions made early in your business planning are crucial for your business survival and save time and money in the future.
Let us help you prepare:
Business Plans
Cashflow Projections
Budgets
Some excellent tools to help you keep track of the dollars and essential when looking for finance are;
A Marketing Plan to ensure you have the processes in place to reach your target customers more effectively and profitably.
A Strategic Plan to ensure your personal aspirations are realised.
Growing and managing your business?
Got an idea or need a solution?
Talk to us because we get to know your business almost as well as you do, particularly the financial side.
Having input from someone who knows your business, is professional qualified and does not have the same emotional attachment is priceless. It provides you with another independent person to discuss plans with, or bounce ideas off.
Creating a plan from your ideas
We can help you translate your ideas into plans. We create action plans together with profit forecasts, break-even analysis and cashflow forecasting, and we put systems in place to monitor all of these.
We have qualified teams who can assist you with strategic planning and the implementation of these plans.
How do you compare?
How is your business performing compared with your competitors? What is the average bottom line?
Are you spending enough on advertising? Too much on rent? How do your staff costs compare?
We can help with all of this by providing you with benchmarking reports, and interpreting them with you to develop business strategies to improve your bottom line.
Operational
Growing your business is great, but can present some 'nice to have' problems. For example, you may not have the desire to recruit additional staff to carry out administration such as accounting, payroll, HR and marketing. CooperAitken has an experienced team who can look after this for you.
Strategic
Planning ahead is vital. We can assist with interpreting and providing financial information and advice to better prepare for:
Buying and/or merging a business
Selling a business
Succession planning – allowing you to step away from your business
Retirement
Success Planning
Estate Planning – make sure your assets are dealt with in the manner you choose
Small business accounting
Budgets and cashflow
Benchmarking your business
Strategic Planning
Financial planning
Business Planning
Company Legislation
PAYE and staff
Start growing your business today.