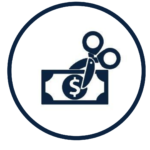 Accountancy is highly specialised and requires expert knowledge.
Tax-related legislation and changes in accounting practices emerge regularly making it difficult to keep up.
We offer a selection of tax accounting services across the greater Waikato and Coromandel areas, including annual accounts, GST legislation, tax facts, tax legislation changes and key dates.
Our knowledgeable and experienced accounting team will provide you with tailored advice and concrete solutions that can help your business get the best results and ensure you only pay as much tax as you need to.
Dealing with the Inland Revenue Department can be time consuming.
Our dedicated Tax Team can help you liaise with Inland Revenue Department for any tax arrangements, including Working for Families and Student Loan queries.
Our firm uses Tax Traders for any tax pooling required, and our Tax Team are only too happy to help.
We can arrange quotes and invoices for either deferring tax payments, buying tax, depositing into the tax pool. We can set up an instalment plan to minimise interest and penalty impact from being unable to meet your tax payments on time or if you're wanting to defer payment with the Inland Revenue Department. 
We can generate the IRD bar code required for any tax payment made at a Westpac Branch.  (This is now compulsory if you pay your tax at the bank).
Need help with setting up your own myIR account?  Check out our instructions here.  
Need help you with internet banking payments to IRD?  Check out our instructions here
Please give our tax team a call  [p] 07 889 7153 or email taxteam@cooperaitken.co.nz with any questions or support you need.
Download our Services Brochure to read more on our tax and accounting services, and how we can help your business.