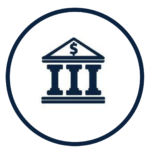 Compliance for entities in increasing.
There are a lot of responsibilities that come with managing a company, and keeping up to date with what is required can take time.
Our dedicated team at CooperAitken can help.
We can provide you with on-going support for your company so you can focus on the core day-to-day operations and business management.
We provide quality accounting services, and relieve the burden of company administration through our comprehensive and pro-active service. This includes everything from set up, understanding your obligations, regular reviews, record keeping to meeting management. 
Our in-house lawyer and her team ensure that everything is complete and in order, and that your company is meeting all it's legal requirements.
Don't take risks, get expert advice and assistance for your company.
Company administration
Filing the company annual return
Keeping the company register
Maintaining company records
Documentation for changes to the company
Reviewing your company and the future of your business.
Get an expert to help manage your company.
Download our Company Administration brochure.
CONTACT OUR COMPANIES TEAM