We are "CooperAitken"
Over 100 years and stronger than ever! CooperAitken serves rural communities across the Coromandel Peninsula and Waikato regions of New Zealand, from Morrinsville to Matamata to Thames.
COOPERAITKEN LIMITED, CHARTERED ACCOUNTANTS
CooperAitken are Chartered Accountants and 'Business Advisors for Life' with a team of 103. Our roots go as far back as 1914 when TJ Ryan set up an office in Morrinsville. Read more here about our history. The team you see today is the result of many mergers of accounting businesses over the years including the Cooper and Aitken merger. 
Our client base has grown substantially over recent years, and we are very proud of that.  In some instances we are working with third generation clients, and that's a reflection of our core values and our 'Clients for Life' ethos.
Our Vision
Our vision is to create freedom in your business.
Our Mission
We will help you, your family and your business gain peace of mind, saving you time, saving you money, growing your business and giving you freedom.
Our Values
The core values that we strive towards are to act professionally, deliver you a high quality service in a friendly and approachable way. To be vibrant and energetic, progressive, forward thinking and community-spirited.

Community

Friendly

Quality

Professional

Progressive

Vibrant
In 2017 Grant celebrated his 25th year with us including 20 years as a Director, and over 10 years managing the firm as CEO. Grant is based in our Morrinsville office.
Peter joined CooperAitken in 1998 and became a Director in 2004. Peter is also the Chairman of the Board. Peter is based in our Morrinsville office.
Gavin originally became a Partner at Cave Bannin Sexton Cooper back in 1997 after working for the partnership for 10 years. Gavin is based in our Thames office.
In 2015 Amy re-joined the team as a Client Manager and went on to become a Director in 2018. Amy is based in our Morrinsville office.
Rory joined us in 2016 and became a Director in 2018 having previously spent 10 years with a Big Four accounting firm. Rory is based in our Morrinsville office.
Coral became an Associate at CooperAitken in 2009, and went on to become a Director in 2018. Coral is based in our Morrinsville office.
Anna joined CooperAitken in 1999, becoming a Director in 2010 and is based in our Matamata office.
Carissa started her career with us in 2008, became an Associate in 2014 and stepped into her role as Director in 2018. Carissa is based in our Matamata office.
Deborah has been with us since 2001, becoming an Associate in 2008, and became our General Manager in 2018. Deborah is based in our Morrinsville office.
Management Team
CooperAitken's dedicated Management Team of 4 manage the day to day operations of the firm and our teams.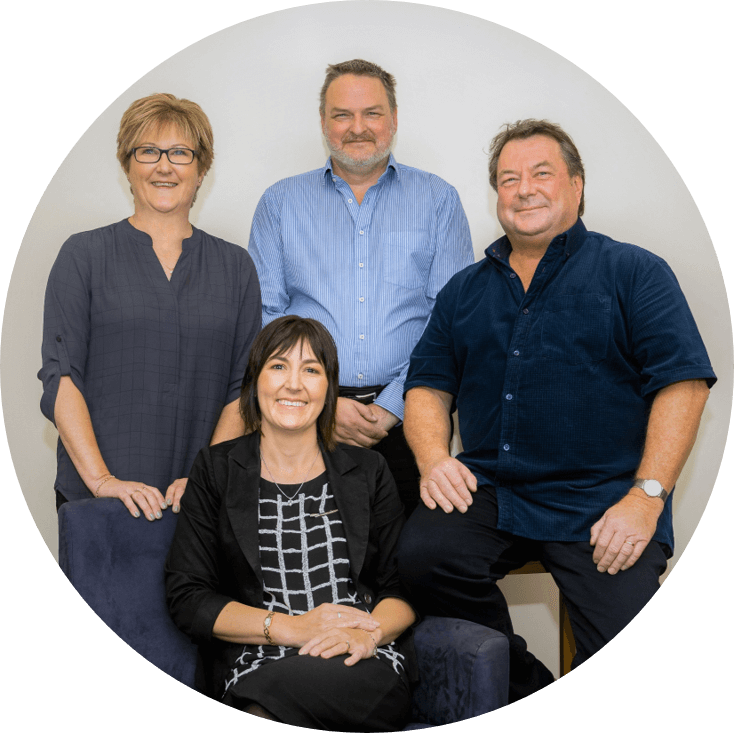 Maree manages our Office Administration & Recruitment, Facilities, IT and Accounts Payables.
Grant is Director and CEO of CooperAitken.
Mike (right) has operational oversight of our Specialist Divisions, Human Resources and Recruitment for Accounting and Divisions.
Deborah is an Associate and our General Manager.