Over 100 years… and stronger than ever!
Thomas Ryan
CooperAitken, as it is today, is the result of growth and mergers over 100 years starting in 1914 with Thomas Ryan, who was an auditor and accountant for Tatua dairy company.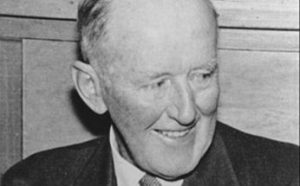 Ryan & Aitken
Bob Aitken came to Morrinsville and joined forces with Thomas Ryan and started Ryan & Aitken. The firm originally worked out of the offices above the business that is now Sportsworld (Corner of Thames and Studholme).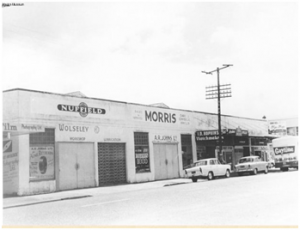 The Aitken Story
Thomas Ryan passed away in 1959, and Bob Aitken ran the practice alone for some years before bringing on another partner, Michael Waddell, which lasted 12 years.
In 1981, Bob's son Rodney become a partner and the firm then become R & RM Aitken.
Bob retired in 1993 and a few years later in 1997, Imran Raza became a partner, and firm then changed to RM Aitken & Associates.
The Cooper Story
In 1943, Stuart Shepherd (Tui) established an accounting practice in Morrinsville, founded on farm and small businesses accounting. After 40 years with the firm Tui passed away. Gary Cave and Garry Barnett took over until Brian Allison joined them in 1960's, and the firm became Barnett, Cave & Allison.
Allison soon moved on and Alan Bannin joined the firm in 1966, becoming Barnett, Cave Bannin & Co. In 1973, Bruce Sexton facilitated another name change by becoming a partner and the firm became Barnett, Cave, Bannin, Sexton.
In 1987 Trevor Cooper's recently purchased practice amalgamated with the firm and it became known as Cave, Bannin, Sexton, Cooper. Trevor was the first 'local' to join the firm and was well known by Morrinsville people.
The CooperAitken Story
In 2000, Bannin, Cooper & Partners amalgamated with RM Aitken & Associates and formed Cooper Aitken & Partners Limited. The partners at this time were Rodney Aitken, Trevor Cooper, Imran Raza, Grant Eddy and Gavin Haddon. Peter Hexter joined as a partner in 2004.
Business Centre, Canada Street
In 2008 the firm purchased Churton Fraser Ltd from Reg Churton and Robert Fraser and following the purchase took on additional office space in Canada Street.
Matamata Office
In 2009, Cameron Accounting was purchased, which then became our Matamata office.
Anna Bennett became our first female Director in 2010 and relocated to Matamata to look after the office there. The firm also rebranded to CooperAitken Ltd in 2010.
Thames Office
CooperAitken continued to grow and in 2014 purchased the Thames practice Barrie Price & Associates and this then become our Thames office.
100 Years Celebration
In 2014 CooperAitken celebrated 100 Years!
CooperAitken becomes the Founding Sponsor of the Morrinsville 'Herd of Cows' (street art, cow statues).
Celebrating our CEO
In 2017 Grant Eddy celebrated his 25th year with the firm, including 20 years as Director.  Grant is our CEO and based in our Morrinsville office.
In 2018 Gavin Haddon celebrated 30 years with the firm based in Morrinsville, and made the decision to take on leadership of the Thames branch. This allowed for 4 new directors to join the board: Rory Noorland, Amy Coombes, Carissa Cressy and
Coral Phillips.
Onwards and Upwards!
CooperAitken Limited is now 105 years and stronger than ever, with 3 branches, 8 directors, 10 service divisions and 103 staff.
The Board appoints Deborah Hollands as General Manager.
In May 2019 Rodney Aitken celebrated 40 years as a Chartered Accountant. Director,  Peter Hexter, celebrated 25 years as a Chartered Accountant.