On the 21st of February, the Tax Working Groups final report on the 'Future of Tax' is due.  The working group was established by Government, chaired by Sir Michael Cullen, and tasked with reviewing the structure of the tax system.  Formed ostensibly to improve the fairness and balance of the tax system, this move has been interpreted by many as a mandate to recommend a capital gains tax or 'CGT' to be introduced.
New Zealand is relatively uncommon in that we do not have a comprehensive CGT; however there are already a number of ways that a gain on a capital receipts, can be taxable within the existing Tax Act.  There has been a lot of speculation on the settings of what CGT would look like if introduced – the report will have to consider a number of issues such as when to tax a capital gain, including if roll over relief should be provided in certain circumstances, the classes of assets that will be exempt (likely very few), whether any discounts should be provided over time and the overall interaction with the rest of the existing tax legislation.
Assuming that the working group does recommend a CGT, Labour have confirmed that they would go into the next election seeking a mandate to introduce it if they receive a second term of Government.  The introduction of a CGT will then ultimately become an election issue that has to be decided by the people of New Zealand.  It does however mean that debate on its appropriateness will be tied up with the usual politicking that occurs in a general election year.
Labour has also announced that they plan to have the enabling legislation in place to allow the introduction of the changes at the beginning of the 2022 income tax year.  With the legislative timetable of parliament, this would require the bill to be introduced to the house sometime around November of this year.  If this is the case it provides a very short amount of time of Inland Revenue policy officials to draft the largest change to the Tax settings in New Zealand since the introduction of GST.
In contrast National have stated that they would repeal any CGT, but should they need a coalition partner, that position may not be quite so clear.
We recommend that our clients should be thinking about what a CGT may mean for them, their business and their investments but believe that we are to early in the process to allow it to drive investment decisions.  There is a lot of water to go under the bridge yet, including what could be a very interesting general election in 2020.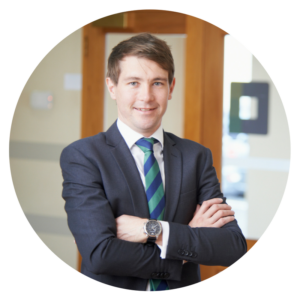 Rory Noorland, Director
CooperAitken Accountants Ltd
rory@www.cooperaitken.co.nz
021 721 368