Services
Download our Services brochure
We can help you with your accounting needs. This involves preparing your financial statements that are critical for making key business decisions.
We have over 20 Chartered Accountants and over 100 accountants who can make sure your business is compliant and help you succeed.
There are good reasons for hiring an accountant at different stages of your company's growth. From a business plan to company formation, loan application to government audit, an accountant can make life easier for you at each step. CooperAitken does much more than just tax returns!
We offer a selection of tax accounting services Coromandel and Waikato wide including annual accounts, GST legislation, tax facts, tax legislation changes and key dates.
Our knowledgeable and experienced tax accountants will provide you with tailored advice and concrete solutions that can help your business get the best results and ensure you only pay as much tax as you need to.
Contact the Tax team at mail@cooperaitken.co.nz for more information.
At CooperAitken, our professional business support team can help you turn your ideas into a reality. If you have an innovative business idea or venture but don't have the legal or financial expertise, we can help. Correct financial and management decisions early in your business planning is critical; let our professionals set you up for success.
Small business accounting
PAYE and staff
Budgets and cashflow
Financial planning
Benchmarking
Business planning
Strategic planning
Company legislation
Start growing your business today. Contact us for more.
ACC has a number of products, discounts and payment options available. Having the correct cover for your unique situation can become confusing, complicated and frustrating.
Our ACC support services bring you expert advice, to ensure you have the correct cover for your business situation. Making ACC simple.
Contact the ACC team at acc.morrinsville@cooperaitken.co.nz for more information.
Our team fully understand just how time-consuming administering a payroll is. We are also aware of how complex payroll and employment legislation are becoming.
When you work with CooperAitken Accountants, you can be sure of quality accounting services. Our Morrinsville, Matamata and Thames-based company can relieve you of the burden of payroll administration and employment legislation through our comprehensive and confidential payroll services available in Coromandel and across Waikato.
These services include the following:
Customised payslips.
Administration of PAYE, statutory sick pay and annual leave.
IR-Filing to the IRD.
Summaries and analyses of staff costs.
Administration of incentive schemes, bonuses and termination payments.
Contact the Payroll team at wages@cooperaitken.co.nz for more information.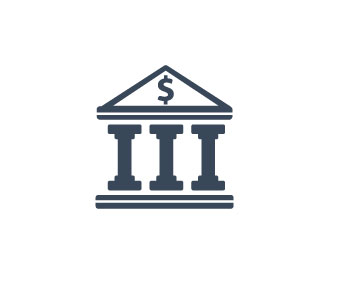 Companies and trusts come with a number of obligations. At CooperAitken our in house lawyer can provide you with support for your Trust or Company. The obligations and accountability of trustees are increasing and beneficiaries of trusts are asking more questions.
We can provide you support in managing your trust or company. This includes everything, from set up, understanding your obligations, regular reviews, record keeping, to meeting management.
We can also act as a Trustee on your trust.
Contact the Companies & Trusts team at meganp@cooperaitken.co.nz for more information.
People are the most important assets a business has. CooperAitken offers marketing leading Human Resources (HR) support services to help you with all aspects of staff management.
Our services include:
Recruitment
Performance
Legislation
Reward and Recognition
Training
Employment Issues and Mediation
Restructures
Contact the HR team at john@cooperaitken.co.nz for expert human resources advice and support.
Don't know where to start with marketing your business?
Marketing is more than just promotion. It is about understanding all aspects of the customer journey.
We can help you with marketing plans, customer targeting, content creation, social media management and training and more!
At CooperAitken we offer marketing support to our clients. Talk to your manager at CooperAitken to get in touch with the marketing team or call the office.
Contact the Marketing team at CAMarketing@cooperaitken.co.nz for more information.
Choosing the right accounting software and then using it effectively can be overwhelming.
The right accounting system can help you monitor and report on your business providing you with timely information to assist with decision making. CooperAitken has a specialist team trained to recommend and assist with BankLink, Xero, MYOB, Cash Manager Rural, and Figured.
Here are all the ways we can help;
Choosing the right Software – Each business is unique and each package offers slightly different features, such as on-line/telephone support, bank feeds.
Transition to a different solution.
Customising the set up specifically for you – The standard package will always need to be customised to your business.
Training – Get to grips with the compliance and the coding side of things first and then progress your training to the reports and the real value.
Ongoing Support.
Data Processing.
Contact the team today.