Inland Revenue has released very recently an exposure draft on when they will consider a payment of tax to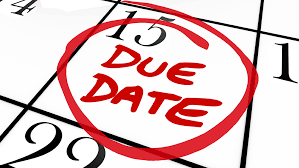 have been received on time.  This statement has the most impact for taxpayers who wish to pay by a cheque and in particular a post-dated cheque.
The options for paying by cheque remain as follows;
Physical delivery – will be accepted as on time if delivered to an Inland Revenue office before the close of business on the due date
Post – will be accepted as on time if received on or before due date (note factoring in delivery times can be problematic)
It was previously common for taxpayers to make payment by either of the above methods by using a post dated cheque.  This would allow the return to be filed early, along with the cheque but delay the cheque being drawn until the due date.  From 1 February 2019, Inland Revenue will no longer accept post-dated cheques for the payment of taxes.  Generally, cheques received after 1 February 2019 will be presented for payment when they are received by Inland Revenue, except that Inland Revenue will use its best endeavours to identify post-dated cheques and return them to taxpayers if time permits.  This practice will apply to payments that are posted or physically delivered
There are a number of alternative payment options offered by Inland Revenue, such as electronic payments, debit or credit cards and payment by cash and eftpos made at a Westpac Branch (Inland Revenue offices will not accept cash or eftpos).  If you would like to discuss the most suitable payment option for you please contact your usual CooperAitken person.
PLEASE NOTE:
The Inland Revenue office located in Hamilton has now moved to Level 1,  21 Home Straight, Te Rapa.  (Across the carpark from Bunnings). Open hours 9am to 4:30pm Monday to Thursday, 9:30am to 4:30pm Friday.