How we will operate under the Government COVID-19 Protection Framework
Our team, our clients and our surrounding communites are a top priority for us. To help minimise the risk and slow the spread of COVID-19, our office will be following the below guidelines, operating under the Governments COVID-19 Protection Framework. We ask that all visitors to our premises adhere to these policies;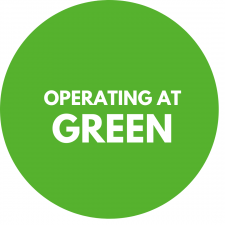 All our offices will be open
Please sign in using our visitors register
All visitors welcome
Mask must be worn
Sanitise hands on arrival
Do not enter our office if you are feeling unwell
All virtual meetings possible by arrangement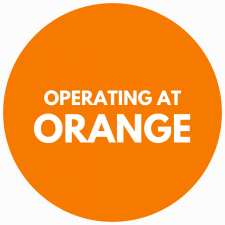 All our offices will be open
All visitors to our offices must manually sign in at the front desk.
Please call ahead if you wish to meet with one of our team so appropriate rooms/space can be arranged
Mask must be worn
Sanitise hands on arrival
Maintain distance
Do not enter our office if you are feeling unwell
All virtual meetings possible by arrangement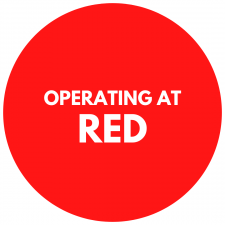 All our offices will be open
No visitors to our offices, unless by prior arrangement
Please use our drop off boxes at the front door for any drop-offs
Pre-arranged visitors must manually sign in at the front desk.
Meetings with any of our team MUST be made ahead of time to arrange appropriate space
All  meeting room spaces will be sanitised between use
Mask must be worn
Sanitise hands on arrival
1m distancing must be maintained at all times
Do not enter our office if you are feeling unwell
Virtual meetings are recommended
Processes we must ALL follow under the Government COVID-19 Protection Framework
STAY HOME IF YOU ARE SICK
If you have cold, flu or COVID-19 symptoms, you should get a test. You must stay home until you get a negative result.
SCAN IN AT EVERY LOCATION
Scan everywhere you go or keep a record manually. 
WEAR A MASK
If 12 and over, wear your face mask when out and about. Masks must be worn indoors.
GOOD HYGIENE
Washing hands and using hand sanitiser regularly are the easiest and most effective ways to keep yourself safe from the virus.
KEEP YOUR DISTANCE
Keep a safe distance from people you do not know while out and about. 
CLEAN AND DISINFECT
Clean surfaces regularly, including door handles, light switches and phones
In the event of a Confirmed or Probable COVID-19 case
A TEAM MEMBER
Our team is operating as a 2 team roster, with one team working from home and one team working in the office, rotating each week.  This means if a team member in one team returns a positive COVID test, that team will be sent home to isolate and the other team can step in (after a deep clean of the office). 
Should any of our team return a positive COVID test, we will get in touch immediately with anyone considered a close contact.
A VISITOR TO OUR OFFICE
If you return a positive COVID-19 test and have visited any of our premises during your infectious period, please notify our office as soon as possible. Inline with the Ministry of Health process, our office may be notified via their team also.