New Zealand has a high utilisation of trusts owing assets and businesses.  It is important to have legislative guidelines for their operation and management. Up until now there has been no legislation to govern Trusts in New Zealand, other than the Trustee Act which confirms the responsibilities of trustees. The draft Trusts Bill was released in November 2016 and will replace the Trustee Act 1956 and the Perpetuities Act 1964.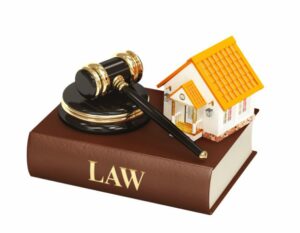 At CooperAitken we have a dedicated division who attend to all trust matters and carry out the annual trust administration for a large number of trusts. This initiative began a few years ago when we made the decision to ensure trusts, are maintained and administered as they should be.
We run a successful Trust Administration Service at CooperAitken, managing the requirements to run a trust successfully. A trust is a valuable way of protecting assets held for the benefit of others and it is more important than ever to ensure both your trust and your role as a trustee are managed well and meet all obligations.
The new Trusts Bill will provide guidance on how a trust should be administered and clarifies core trust principals and obligations of trustees, which in the past has been strongly guided by Court decisions as they evolved.
Some main parts of the Bill include:
Explanation around what a trust is, its creation and maintenance;
The maximum duration of a trust will be 125 years, rather than 80 years at present. This will only be achievable by existing trusts provided the trust deed allows for variation/updated law in this regard;
Trustee duties and information obligations which include 'mandatory' and 'default' duties;
Providing trust information to beneficiaries and beneficiaries right to information. It is likely that trustees will need to make available to every beneficiary or representative of a beneficiary basic trust information;
Provision for a clearer and more comprehensive process in regard to the appointment and removal of trustees. Capacity of trustees is currently an issue, often needing Court direction. The new Bill will reduce the need for Court direction; and
Classification of personal Trustee liability.
The main aspects of trust deeds/documents which appear necessary for review are – perpetuity periods, beneficiary definitions (the beneficiary classes), indemnity clauses, dispute resolution clauses, retirement and appointment of trustee clauses, and any clauses relating to the age of majority.
In reviewing many of our Trust Administration service clients Deeds, we see opportunities to amend the trust documents; these may be enhancements due to the legislative changes or simply more appropriate to modern day situations and family needs.
If you would like the opportunity for the trustees to benefit from a review by our specialist trust team please contact our Trust & Companies Division Manager and In-House Lawyer, Megan Potter on 07 889 8842 or Director, Grant Eddy on 07 889 7153.