Meet Rory, one of our newly appointed Director's at our Morrinsville office.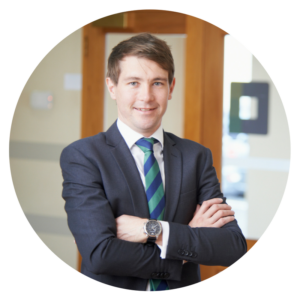 Rory grew up a Hamilton lad, with Mum, Dad, and younger sister, Jana.
Rory's had an interest in law when he was young, and knew from the tender age of 6 that this was his future. Before gaining his degrees in Law and Business Management Studies, Rory earnt some spare dollars delivering pamphlets, pumping gas for BP and Shell and flipping burgers at BurgerFuel.
Rory met his wife, Selina, through mutual friends and they got married 5 years ago. Selina is a very talented graphic designer and runs a small graphic design business from home, while also taking care of their two beautiful boys, Harrison 4 and Ashford 2. Whenever possible, Rory and his family love to spend their weekends in Whangamata.
Rory's love for footie has continued from a young age, and as well as still playing he has served on the Melville United committee for over 12 years. Rory also loves a good game of golf and you can often see him taking part in some community fundraiser golf days. He's currently working on his dream scratch golf handicap – 14 shots to go!
Rory believes in giving back and he is a big supporter of Heartkids NZ. Being a heart kid himself, this NZ charity holds a very special place for Rory. CooperAitken will be running an event in the office shortly to raise funds for this great cause – supporting heart kids through their journey.