Meet Amy, one of our newly appointed Partners, based in our Morrinsville office.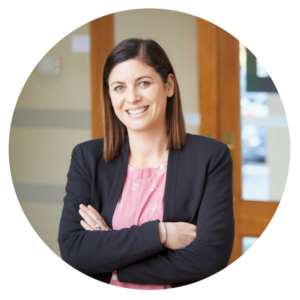 Amy was born and raised on a lifestyle block in Te Kauwhata, overlooking Lake Waikare.  As the daughter of an eel fisherman, Amy spent much of her childhood exploring creeks and ponds in the Waikato region and of course, the Lake.
Amy is the eldest of four, with younger brothers Ryan, Jordan (who some of you may know as "How to Dad") and little sister Laura.
From a young age, Amy had a strong interest in sports more so than the classroom, and she spent much of her spare time playing squash. At age 10, Amy was proud to claim the Te Kauwhata Junior Girl Champion title and from there she went on to play for Waikato as a Junior. After an eight year break from the sport, Amy has started playing again and just achieved B1 Grade. A grade is on Amy's bucket list!
After finishing school, Amy landed her first job at Reg Churton's accounting firm in Morrinsville. This enabled her to develop her passion for accounting and helping clients while studying at the same time.
Amy met her husband Craig in 2007 at a squash tournament, they married in 2013 and are now parents to two fast-paced boys, Ben and Toby. Craig is a born and bred dairy farmer and together they have just expanded their dairy operation to 215ha milking 620 cows. With two farm-mad boys, many of their weekends are spent on the farm or around the country supporting their boys with motor-cross.
Craig is extremely supportive of Amy's career and Amy attributes this to some of her success.
Amy thrives on a challenge and embraces change. She continues to enhance her learning and is a member of the Institute of Directors. She takes pride in involving herself in the community and was recently appointed Trustee of two local charities; Waikato Farmers Trust and Waikato Environment Centre.
Amy has a friendly approach and as a business owner herself, she understands the challenges many of our clients face with running a business. Her empathy allows her to build strong relationships with clients, which makes Amy a great person to have on your team.