Hackers are evolving faster than technology, and the stakes are extremely high.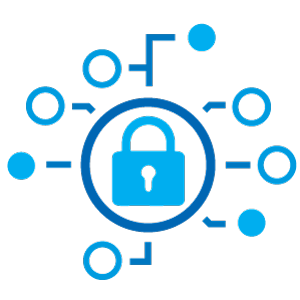 Cyber security and protecting yourself is more crucial than ever.
To create more awareness around the importance of cyber security, we would like to pass on some advice we've recently received for keeping savvy with frauds and scams.
Here are some tips.
Tip #1
Keep software up to date
Software security is a must in today's environment.
Make sure you have some sort of software security in place to protect yourself from any harmful risks. Also be mindful of any software that is no longer supported, and the exposure this could create for you and your PC.
Tip #2
Avoid phishing scams
Scammers often pose as the people we trust most ie. IRD, Charity's, Banks etc.
Be cautious of email addresses and if they are legitimate. For example, xxxxx@ird.govt.nz vs xxxxxx@ird.com – the second example is not the NZ IRD!
A helpful tip is to hover your cursor over the senders email address to see the actual origination. Sometimes the email address can be masked to look more trustworthy.
Tip #3
Practise good password management
As easy as it is to keep the same password for everything, try to create unique and strong passwords. Creating a unique password with a mix of letters, numbers, symbols, lower and upper case makes it harder to guess, and be sure to store them somewhere safe.
Highly sensitive and critical information should also be controlled by two factor authentication.
Tip #4
Be careful what you click or open
Be cautious of any links or attachments that don't look trustworthy, particularly if they are asking you to log in to something, or provide personal details. Take the time to consider the content before opening and take notice of the email address, company and name of whom it's come from.
Tip #5
Use mobile devices safely
Considering how much we rely on our mobile devices, making sure you're protected is crucial.
The trend is for people to have their "life controlled and accessed through their phone", but be mindful and consider what would happen if someone stole or took control of this. An increasing trend is for phone numbers to be transferred to another phone/card to gain full control of the phone and apps.
Also consider having a pin or password to unlock you device, and don't leave your mobile lying around in public places.
Tip # 6
Keep your login for websites and apps secure
Often websites will ask if you'd like to 'Stay logged in' or 'Keep me logged in'.  Anyone then using this computer or app on your phone has your access. Say 'No' to storing details, and remember – log out, log out, log out!