Written by John Brosnan, Human Resources Adviser.
Calving is well underway and mating is looming up.
Add in all the other variables that you cannot control, such as weather and the differing issues that can result from that. Then someone says "Maintain the communication on farm", and you feel "Just how is that done? How do you find the time?"
You know from experience that maintaining communication is key, but with calving, impending mating, banks, weather, etc, when is there time to sit down and talk? Ideally, the best way is to start with regular meetings right from week one. Start out with the right habits before it gets busy and they will be easier to maintain. However, if that hasn't happened, then the next best plan is to start now.
Taking half an hour to chat to staff regularly about what is needed and what is going on is well worth the investment. It allows staff to ask questions, know what is expected of them, and to get on with their work once they are on farm. They will feel more able and capable to get on with things with that extra communication.
Sounds hard to find the time, but the reality is, it can be quite simple. Yes, there is a lot to be done, but notwithstanding some sort of an emergency, then you and your staff do need to have a break at some part of the day. A chance to recharge with a cuppa and a snack.
Why not turn one of these breaks into a coffee meeting once a week?
You can talk farm and help each other with what is happening. What is expected and what urgent things need attention first, and then whatever else follows. Have a note book and keep track of these meetings, as you will find they help with everyone knowing what to do and being more able on farm. Staff with this support and knowledge are usually then able to get more done.
The experience from most rural employers I talk with is, not a question of "How do you find the time?" It's usually more a question of "How could you not find the time?"
Remember most staff actually want to do a good job – and to feel they are doing a good job! This can be hard to achieve when don't have this regular communication with the boss.
One catch up a week over a coffee break (that you both need to have) could be the difference between being flat out on farm or flat out on farm and having staff issues.
If you have any questions or would like some help with an employment issue, call me. John at CooperAitken Ltd on DDI 07 889 8838.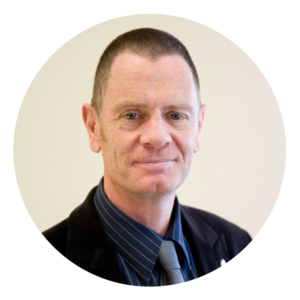 John Brosnan
Human Resources Adviser
CooperAitken Accountants
john@www.cooperaitken.co.nz 
DDI 07 889 8838