All you need to know on COVID-19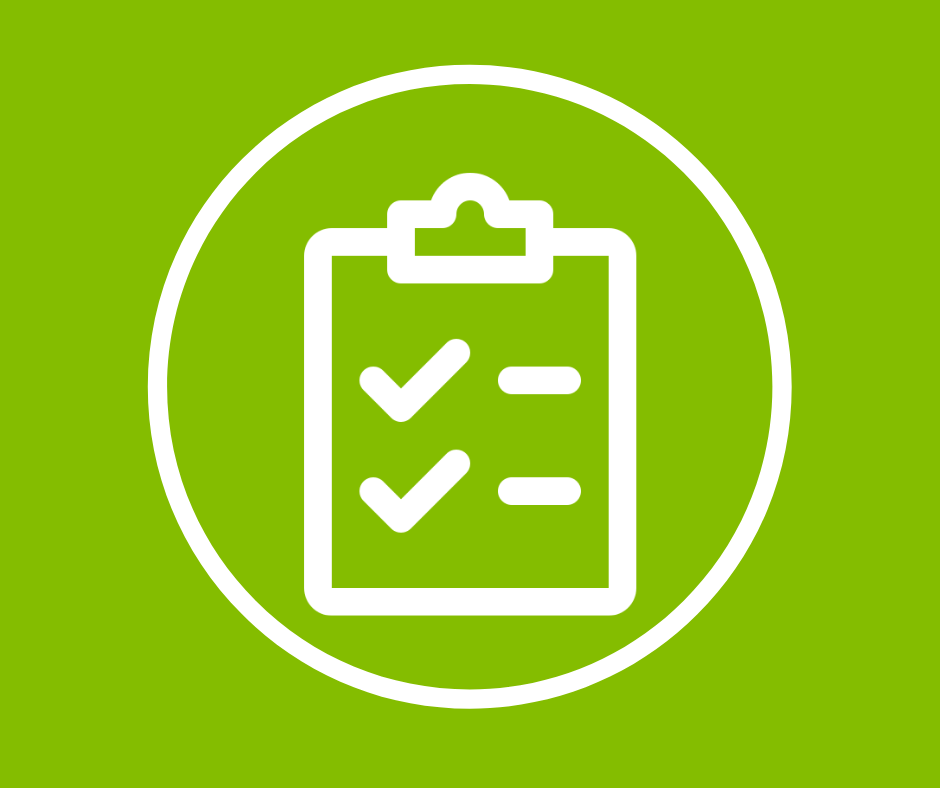 Business & Individuals Financial Support and our Business COVID checklist.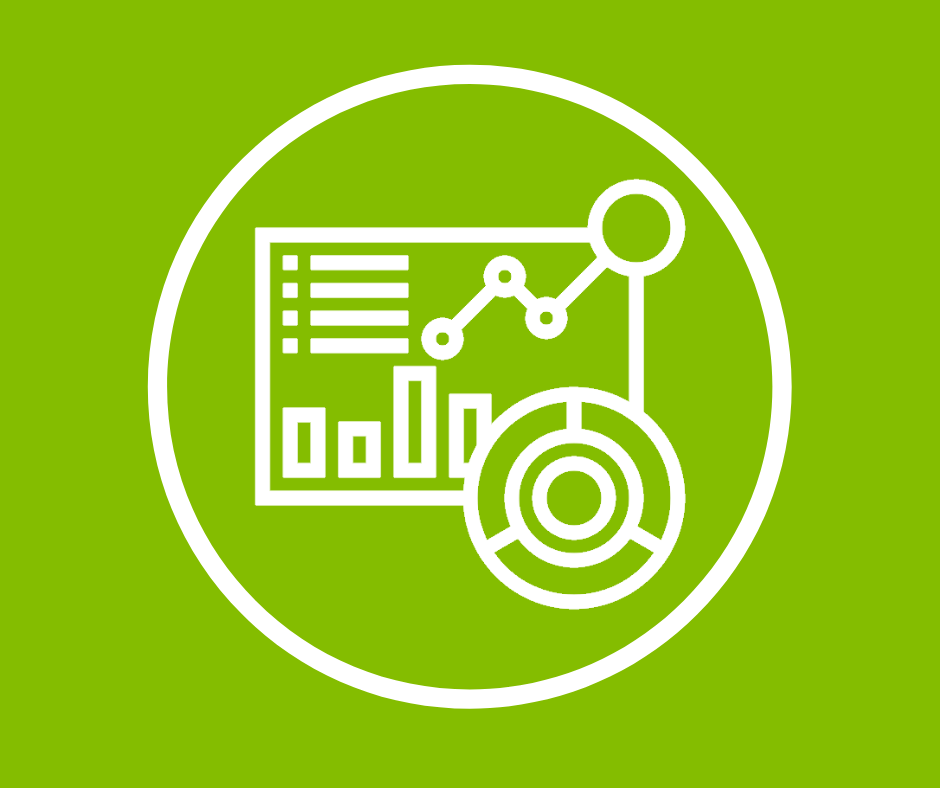 Allocated COVID Advisory Funds allows us to support businesses like yours through COVID-19.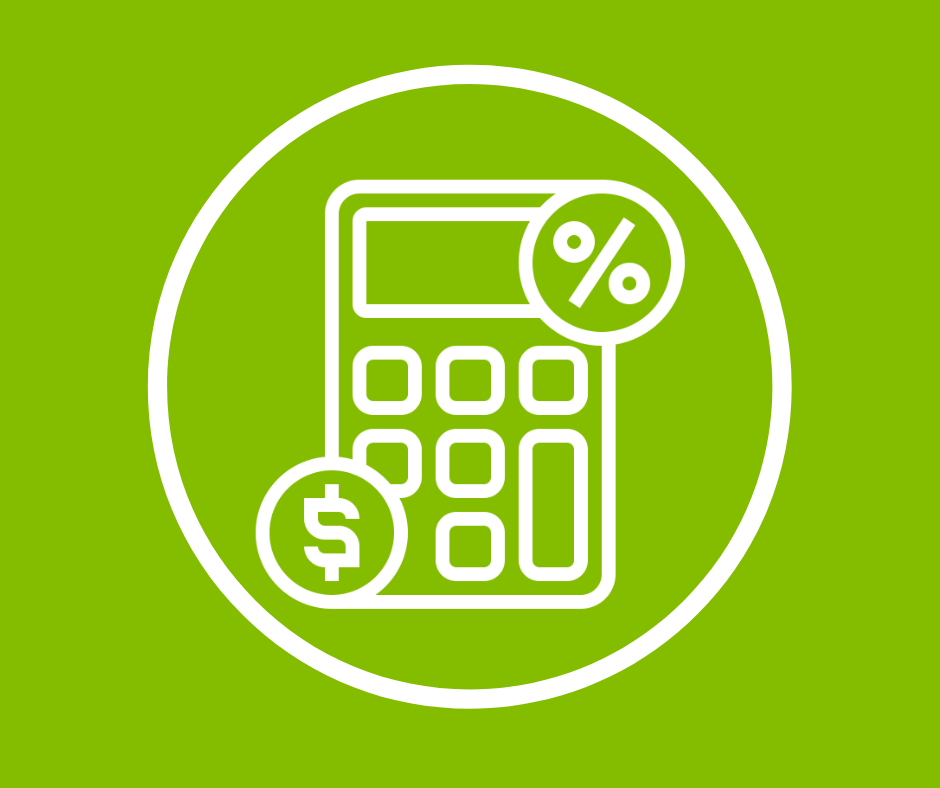 Filing process, Concessionary Interest Treatment, Tax Relief, Tax Changes for 2021 income tax year.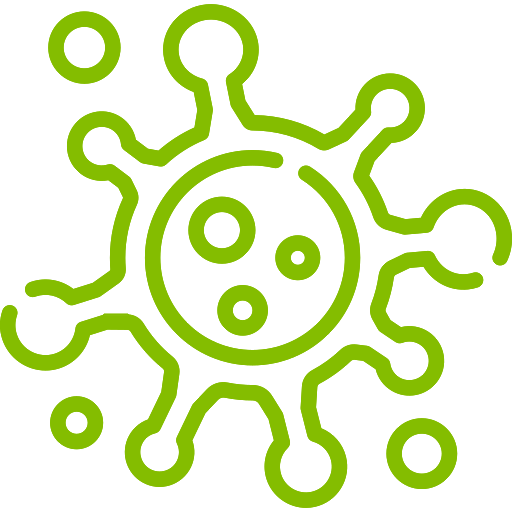 Latest Updates on COVID-19
MOVE BACK TO ALERT LEVEL 2
From 6am on Sunday 28 February 2021, Auckland moves back into Level 3 and the rest of the nation moves into Level 2.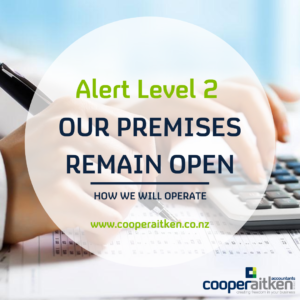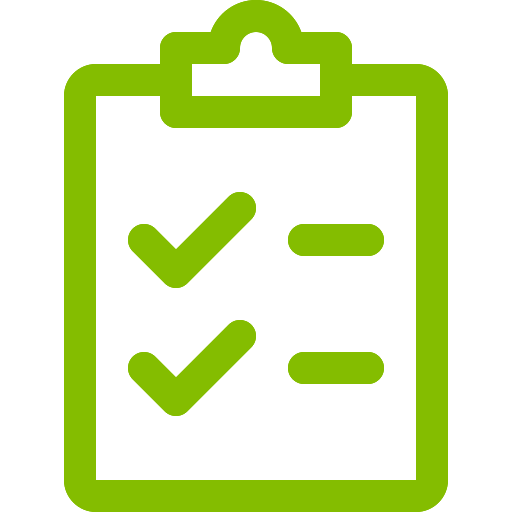 Business & Individuals Support
In this section;
Business Financial Support
Resurgence Wage Subsidy
Wage Subsidy Scheme Extension
Leave Support Scheme
Business Finance Guarantee Scheme
Business Cashflow and tax measures
Small Business Cashflow Loan Scheme
Temporary Loss Carry-Back Scheme
Apprenticeship Boost Intiative
Mortgage Repayment Deferral Scheme
Extended Mortgage Deferral Scheme
Essentials Costs
Redundancy Support
COVID-19 Income Relief Payment
Protection for renters and tenants
BUSINESS FINANCIAL SUPPORT
 The government have recently announced updates to some of their financial support schemes, with further work in the pipeline.
COVID–19 Resurgence Wage Subsidy
2 week payment open from 21 August 2020 to 3 September 2020 for all business who meet the criteria, and aren't receiving the wage subsidy or wage subsidy extension.
Criteria is revenue drop of 40% (had or expected) for any consecutive 14 days during the period 12/08/20 – 10/09/20 compared to a similar period last year
Applications can be made from 1pm 21 August 2020 until 11.59pm on 3rd September 2020
Nationwide support
For more information on the Resurgence Wage Subsidy; Work and Income – wage subsidy
COVID-19 Wage Subsidy Scheme Extension 
Support for employers who are still significantly impacted by COVID-19 after the original wage subsidy ends.
If you applied for the original Wage Subsidy payment, you can't apply for the Extension until your 12 week Wage Subsidy payment has finished.
The payment will cover eight weeks from the date you submit your application. It will be paid at the same weekly rate as the Wage Subsidy.
Your business must have experienced a minimum 40% decline in actual or predicted revenue over a 30 day period. This period needs to be in the 40 days before you apply, but no earlier than 10 May 2020, and must be compared to the closest period last year.  You can use the COVID-19 Revenue Calculator to better understand your revenue.
You need to repay the subsidy if you stop being eligible or fail to meet any of your obligations.
Applications are open from 10 June 2020 until 1 September 2020
COVID-19 Leave Support Scheme
The COVID-19 Leave Support Scheme provides a payment to businesses to pay their workers who need to take leave due to COVID-19 public health guidance. 
August 2020 update : The revenue-drop test for the Covid-19 leave support scheme has been removed from August 2020 – businesses with workers who have been told by health officials to self-isolate will receive the equivalent of the wage subsidy.
For more information; Work and Income – leave support scheme
Business Finance Guarantee Scheme 
Small and medium-sized businesses may be eligible for Business Finance Guarantee scheme. The scheme helps businesses access credit to support operating cashflow disrupted by COVID-19.
Participating banks can provide to eligible businesses:

new loans
increased limits to existing loans
revolving credit facilities.

The scheme supports banks to take on lending by the Government taking on the default risk of up to 80% of the loan.
Lending decisions are made by banks. Borrowers must still pay the loan back — with interest — as they would normally.
For more information; Treasury.govt.nz – business finance guarantee scheme
Business cash flow and tax measures
Inland Revenue has information on a range of measures to help businesses as they recover. These include:
greater flexibility for taxpayers in respect of statutory tax deadlines
changes to the tax loss continuity rules
a tax loss carry-back scheme
measures to support commercial tenants and landlords
further business consultancy support.
For more information; Inland Revenue – business cashflow and tax measures
Small Business Cashflow Loan Scheme
The government have announced recent changes to all new and existing Small Business Cashflow Loans (SBCL). There is no set date for the changes, however they will take affect by 31 December 2020.
The changes;
Currently no interest is charged if the loan is repaid within one year. This will be increased to two years.
Currently the loan can only be used for core operating costs. This will be broadened so that the loan can be used, for example, on capital expenditure.
The application time frame has been extended for another 3 years, with applications now being accepted up until 31 December 2023.
All other aspects of the loan remain in place;
If you employ 50 or fewer staff, you can also apply for the Small Business Cashflow Loan Scheme. The scheme will loan $10,000 to every firm plus an additional $1800 for each full-time employee within your business.
When applying for the loan, you need to be able to declare that you're a viable business.
Your business must have experienced a minimum 30% decline in actual or predicted revenue over the period of a month, compared to the same month last year. You can use the Revenue Estimator Tool to better understand your revenue.
Applications can be made through myIR.  If your business does not have a myIR account, you will need to create one to apply.
CLICK HERE FOR MORE INFORMATION OR TO APPLY
Temporary Loss Carry-Back Scheme
Businesses expecting to make a loss in either the 2020 year or the 2021 year can use that loss to offset profits they made the year before. 
For more information; Inland Revenue – temporary loss carry-back Scheme
Apprenticeship Boost Initiative 
Support will be available to employers of first and second year apprentices in a Tertiary Education Commission-approved New Zealand Apprenticeship or Managed Apprenticeship programme.
The amount that can be claimed will vary depending on when an apprentice started their training programme and when they reach 24 months. Employers can claim: 

$1,000 a month for eligible apprentices in the first 12 months of their training programme
$500 a month in the second 12 months of their training programme.

Funding will be available from August 2020 until April 2022.
Employers are required to top up the funding they receive to ensure their apprentices receive at least the minimum or training wage they are legally entitled to.
For more information; Work and Income – apprenticeship boost intiative
INDIVIDUALS FINANCIAL SUPPORT
Mortgage repayment deferral scheme
New Zealand's retail banks are offering to defer repayments for all residential mortgages for up to 6 months for customers financially affected by COVID-19.
If you get a mortgage repayment deferral from your bank you will not need to make principal and interest payments on your loan for up to 6 months. This package is in addition to what banks are already doing individually to help affected customers.
Customers should contact bank for details or queries about the scheme
Extended Mortgage Deferral Scheme
RBNZ announced 17 August 2020 an extension of the regulatory guidance for the mortgage deferrals programme

Means banks can continue to offer temporary mortgage deferrals to their customers

The extension takes effect from when the existing guidance expires on 27 September and will apply until 31 March 2021, at which point the usual treatment will resume. 
Essential costs
If you've lost your job or had your hours reduced you may be able to get a benefit or some other financial help from Work and Income.

Work and Income can help with urgent costs like:
– Food
– Accommodation costs, for example rent or mortgage, board, emergency housing, moving house
– Repairs or replacing appliances
– Emergency dental treatment
– Emergency medical treatment
– Water tank refill.

Financial support, eligibility criteria and how to apply at the Work at Income website https://workandincome.govt.nz/eligibility/living-expenses/index.html
Redundancy support
As the impact of COVID-19 increases, experiencing job loss could be a reality for many. If you've lost your job or you run a business and are faced with laying off your employees, there may be support options available to you. Work and Income offer a range of information and support to employees who are made redundant. 
For more information:
Work and Income – Employees made redundant
Work and Income – Employers considering redundancies 
COVID-19 Income Relief Payment
The COVID-19 Income Relief Payment is another option for people who have recently lost their jobs. You may be eligible if you lost your job (including self-employment) from 1 March 2020 to 30 October 2020, due to the impacts of COVID-19. You can get up to 12 weeks of payments to help with living costs and give you time to look for other work.
It offers:
$490 a week if you lost full-time work

$250 a week if you lost part-time work.
Protection for renters and tenants
If you're renting and are struggling to pay your rent, you may be eligible for support to help you stay in your rental property. 
Click here for more information.
There is currently a freeze on rent increases. This means that landlords can't increase rent for their rental properties until after 25 September 2020. 
Click here for more information
BUSINESS COVID-19 CHECKLIST
We've put together a checklist of things to consider for you business during this COVID-19 crisis. The checklist includes some key area's that may be affected including; financial, sales, purchasing, staff and people and technology.
The checklist raises a number of questions for you to consider, and then assists you with formulating an action plan.
Download a copy of our checklist that can be filled in onscreen or printed;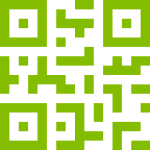 Contact Tracing for Businesses
All businesses (where customers enter the premises) must be registered and display a NZ COVID Tracer QR code.
The government has introduced Contact Tracing with NZ COVID Tracer App which enables visitors to check in at your premises (by way of a QR code displayed at your entrance). This process contact traces for individuals and does not eliminate the need for visitors/customers to manually sign in at your premises (which is for business records). Visitors to your premises must still manually sign in.
If you need to get this set up for your business, we can complete this for you on your behalf.
Please get in touch with our team 07 889 7153.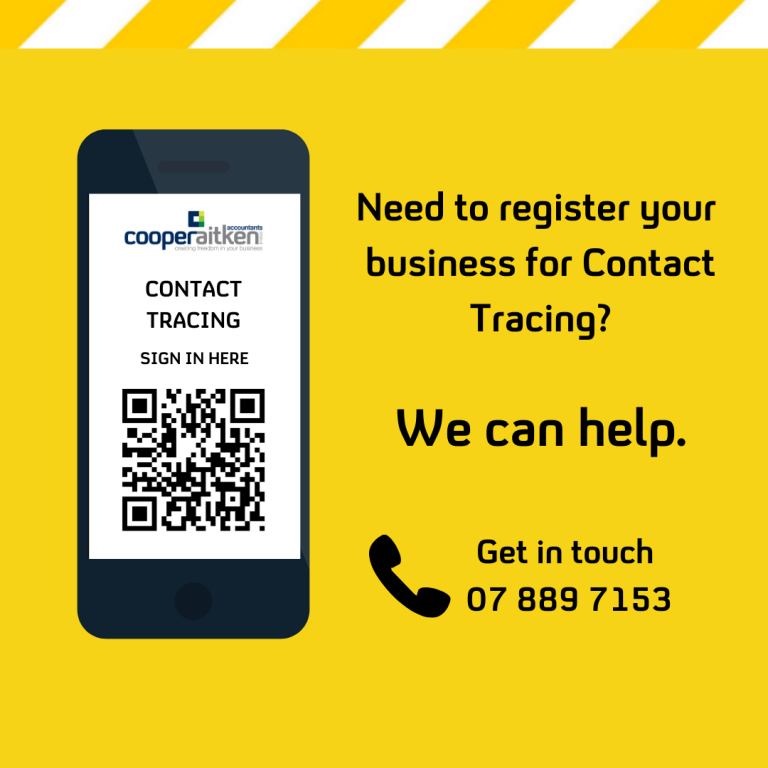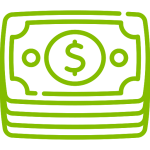 17 August 2020 – GOVERNMENT UPDATE:
COVID-19 Resurgence Wage Subsidy
A 2-week subsidy payment will be available nationally for employers, including self-employed people, who are financially impacted by the resurgence of COVID-19 and changes to COVID Alert Levels. 

COVID-19 Resurgence Wage Subsidy
Businesses could be eligible for an eight week extension to the 12-week wage subsidy. Revenue loss thresold has now been decreased from 50% to 40%.
The Government has put together a COVID-19 Wage Subsidy for businesses in all regions where they expect to have revenue reduced by more than 30% due to COVID-19.
 We recommend all employers, businesses, self-employed people who will be affected to submit a subsidy application form now. We have included links to Work and Income for information plus links to both forms which are used for the application process.
If you need help with this, please feel free to contact your accountant at CooperAitken for advice.
https://www.workandincome.govt.nz/covid-19/wage-subsidy/index.html
Sole traders and partnerships will use a different form to companies and employers.  Note if you operate as a sole trader or partnership who has employees, you will need to complete both forms, one for your employees and the other for yourself.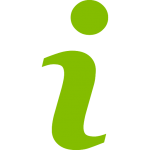 If you are seeking more information, please see below some helpful links;
HAS YOUR BUSINESS BEEN IMPACTED BY COVID?
We can offer you FUNDED business services to help you and your business through COVID-19 and get you started planning for tomorrow.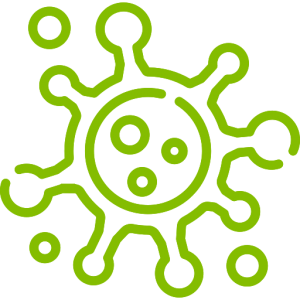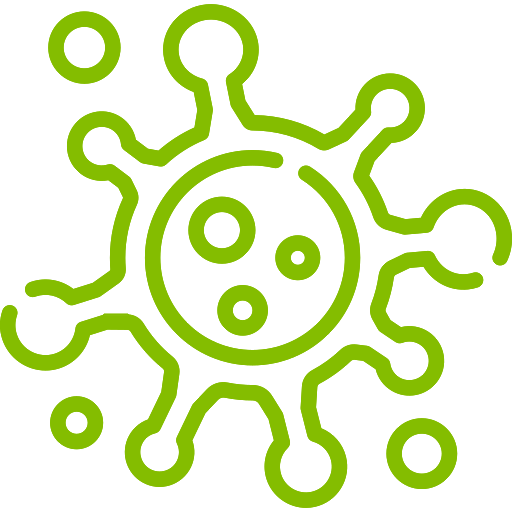 Attachments