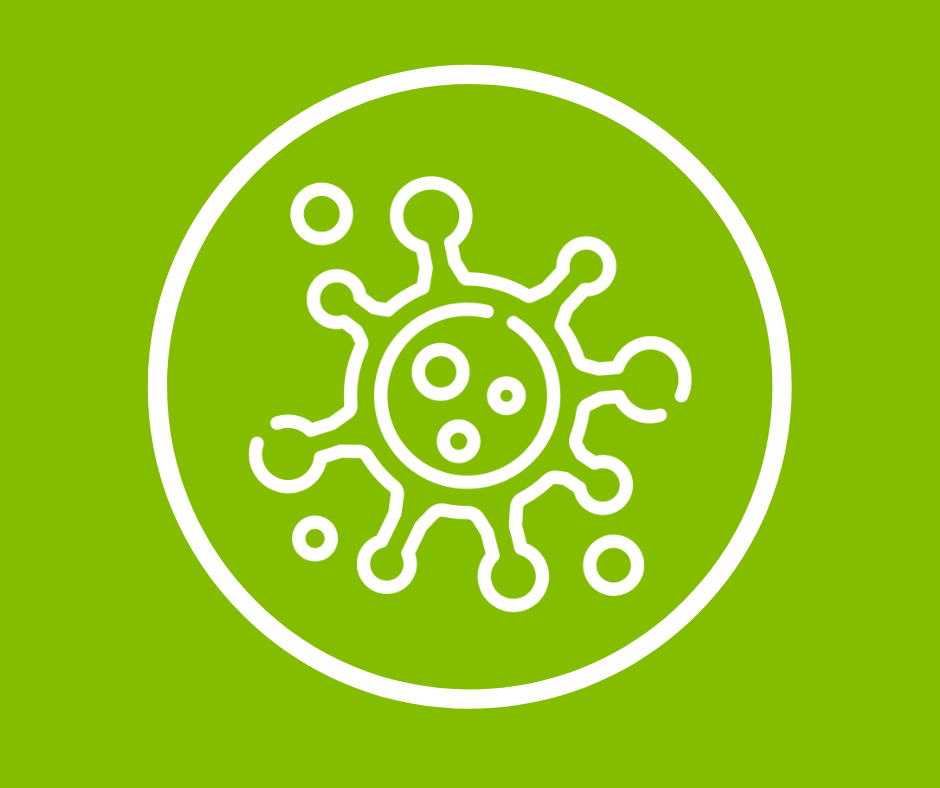 Essential Business, Essential Services List, Mortgage Holiday and Business Finance.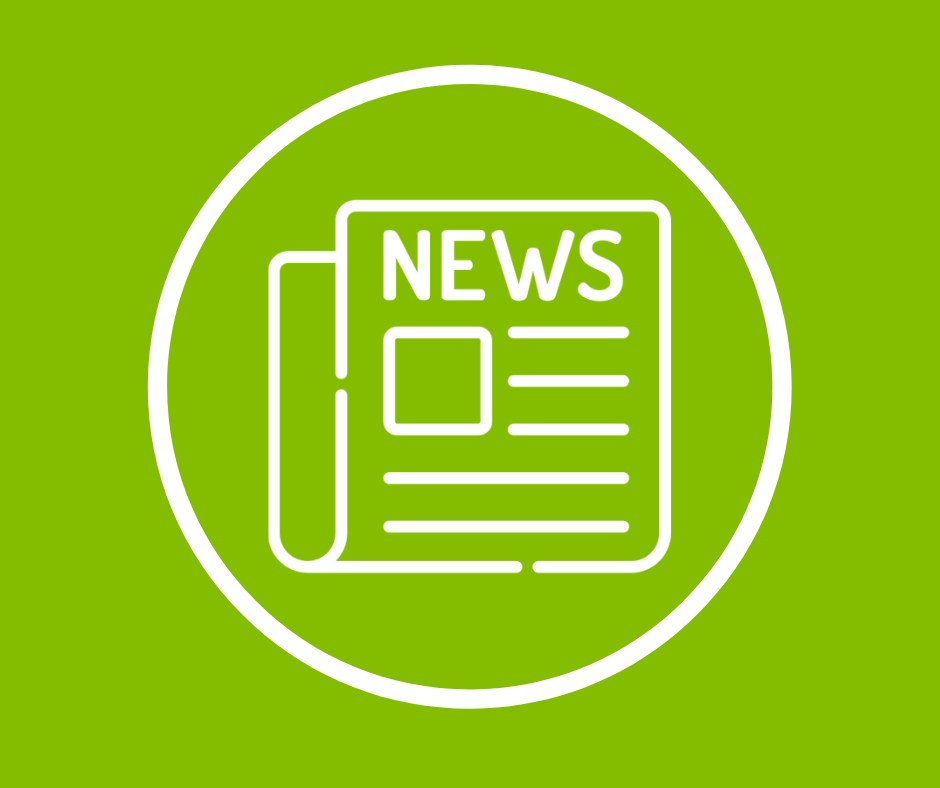 CooperAitkens latest update 23 March 2020, GST Processing, Our Contact Details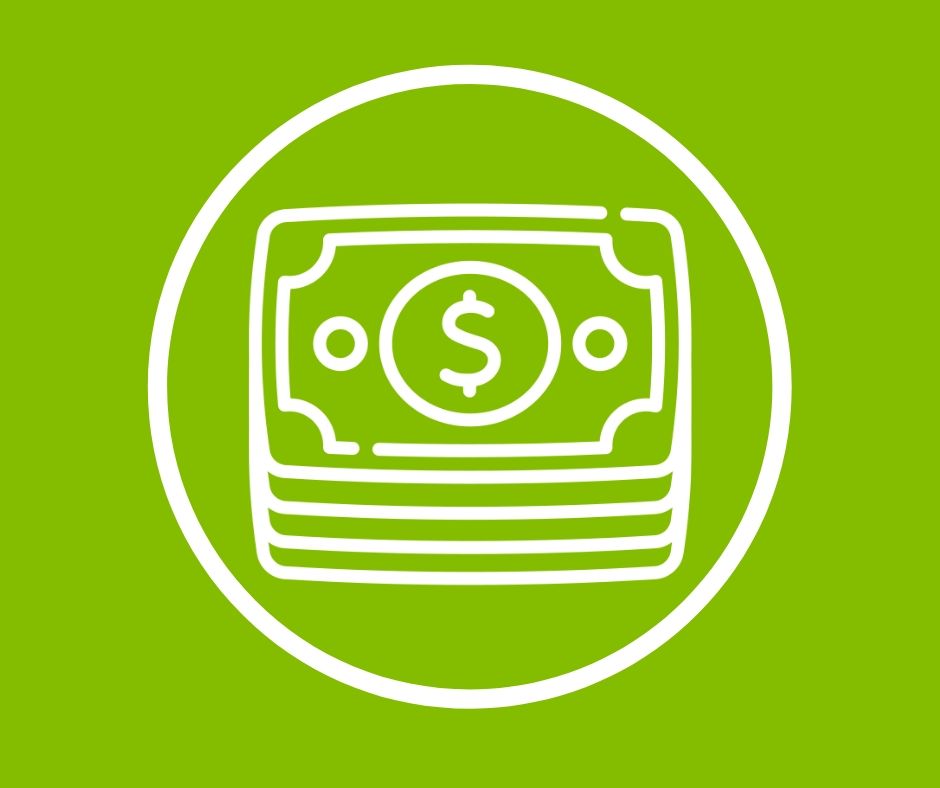 Who qualifies, Company, Employer and Self-employed applications, GST and Income Tax Treatment of Wage Subsidies.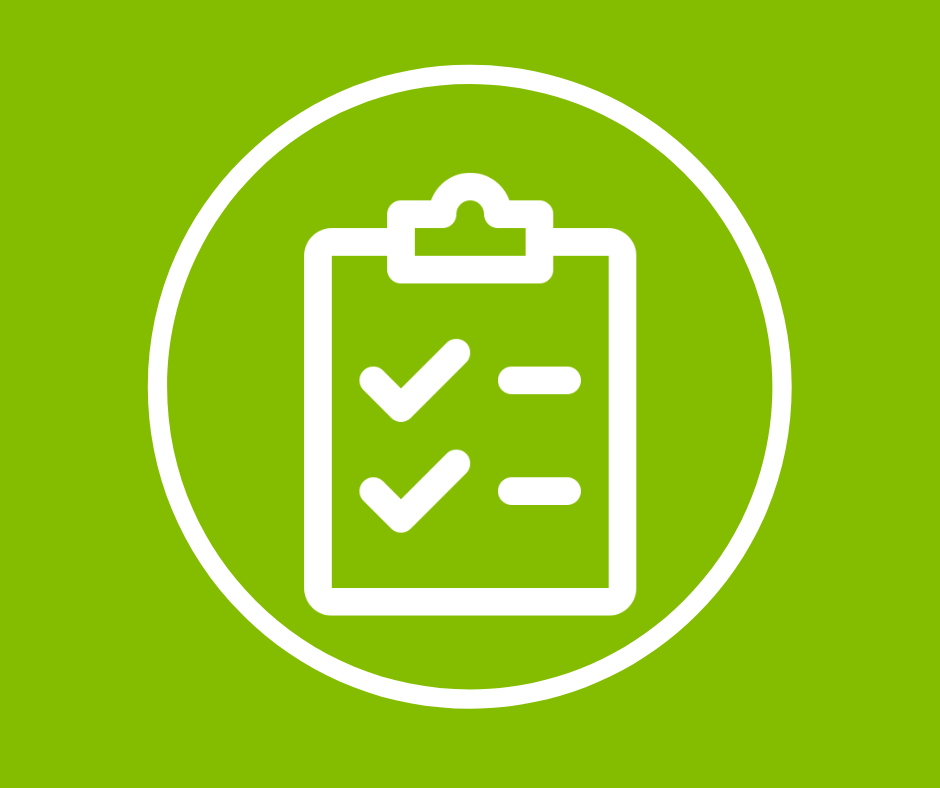 Download our business checklist. The checklist raises a number of questions for you to consider, and then assists you with formulating an action plan.
Latest Updates on COVID-19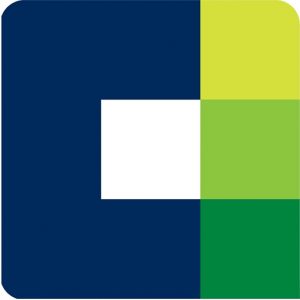 Essential Businesses
Only businesses that are essential to the provision of the necessities of life may remain open during the Level 4 Alert period. If a business is unsure whether it provides such products or services, it should shut it's premises.
Essential businesses, and those that support them, will continue to provide the necessities of life for everyone in New Zealand.
More on essential businesses here.
https://covid19.govt.nz/government-actions/covid-19-alert-level/essential- usinesses/ 
Not sure if you qualify as an essential service?

There is now a help desk set up to help with these essential services queries. Please call 0800 779 997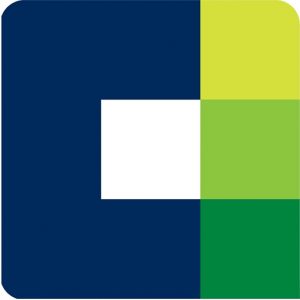 Essential Services to the Agriculture sector
The types of businesses that will be permitted to operate include (but are not limited to the the following);
Livestock and primary produce transporters
Veterinary service providers
Feed/Fodder transporters
Feed and supplement manufacturers, processers, suppliers and stores
Pet shops and services
Animal Control
Workers caring for animals in containment
Rural contractors who are providing essential services that cannot be deferred over the next four weeks (more details on this included in document below)
Fertiliser manufacture and distribution
Download full list of Essential Services List here
If your business/industry is included in the essential service list, you need to register here;
https://www.mpi.govt.nz/covid-19-essential-primary-sector-service-registration/
If you are unsure, please contact the essentials services help desk; 0800 779 997to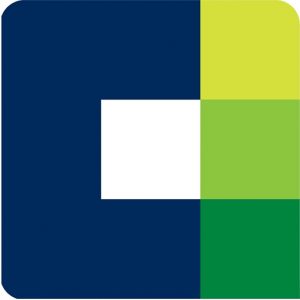 Mortgage Holiday and Business Finance Support
The Government announced 24 March that they, retail banks and the reserve bank will be offering a major financial support package for home owners and business impacted by COV-19.  This includes a 6 month interest and principal payment holiday for mortgage holders and businesses whose income has been impacted by the economic disruption of COV-19.
The detail of this package, the criteria and how to apply will be released by your bank in the coming days:
See press release here :
https://www.beehive.govt.nz/release/mortgage-holiday-and-business-finance-support-schemes-cushion-covid-impacts
We will be updating the details of this as they are release.
Business COVID-19 checklist
We've put together a checklist of things to consider for you business during this COVID-19 crisis. The checklist includes some key area's that may be affected including; financial, sales, purchasing, staff and people and technology.
The checklist raises a number of questions for you to consider, and then assists you with formulating an action plan.
Download a copy of our checklist that can be filled in onscreen or printed;
Updates from CooperAitken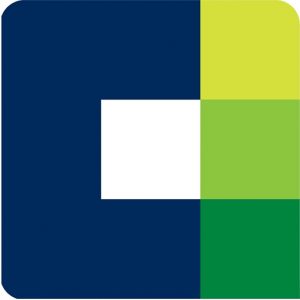 Our latest update
As of 5pm on Monday 23rd March, our Morrinsville, Matamata and Thames premises are closed.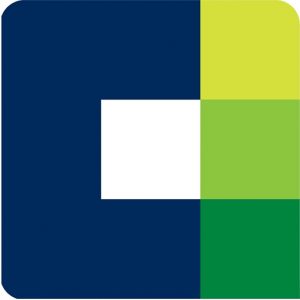 GST Processing
GST processing will be business as usual albeit a little different for those clients that would normally drop physical papers into the office.
If this is you, we ask that you please collate your invoices, bank statements, etc as you normally would and file them away for now.   Once the office reopens we will request a copy of these.
Your GST processor will contact you over the coming weeks and go through any queries or gaps in information they require to complete your GST.
Where possible we would ask that you email any invoices, bank statements and other GST material through to your GST processor. 
For clients that use Xero software there is functionality for you to upload your documents to you Xero file.  If you are unsure on how to do this, please get in touch and we can guide you through this.
Another way is to take a photo of an invoice and email it through but the processor, will advise if that is required.
Lastly, any clients that would like our office to assist in the preparation of your GST or any other office administration matters please get in touch as we are more than happy to help out during this time.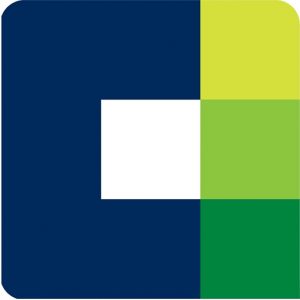 Contact Details
During this time, you can reach us on our main numbers as listed below.

 All our team DDI's are diverted to our main numbers to ensure you always reach someone. As these are our only phone lines during this time, we ask that you please don't leave messages. If you don't get an answer the first time, we ask that you please continuing phoning until you reach someone.  All messages will be passed onto the correct team member to make contact ASAP. 
Morrinsville 07 889 7153
Matamata 07 888 8002
Thames 07 868 9945
If you need to speak directly with a Director, please feel free to do so;
Amy Coombes  | M: 027 715 2728 |  E: amyc@cooperaitken.co.nz 
Anna Bennett |  M: 021 030 0508  | E: anna@cooperaitken.co.nz
Carissa Cressy  |  M: 021 448 240  |  E: carissa@cooperaitken.co.nz
Coral Phillips  |  M: 027 285 1106  | E: coral@cooperaitken.co.nz
Deborah Hollands  |  M: 027 253 9955  |  deborah@cooperaitken.co.nz
Grant Eddy  |  M: 029 276 6637  |  E: grant@cooperaitken.co.nz
Gavin Haddon  |  M: 027 221 0130  |  E: gavin@cooperaitken.co.nz
Peter Hexter  |  M: 027 466 9035  |  E: peter@cooperaitken.co.nz
Rory Noorland  |  M: 021 721 368  |  E: rory@cooperaitken.co.nz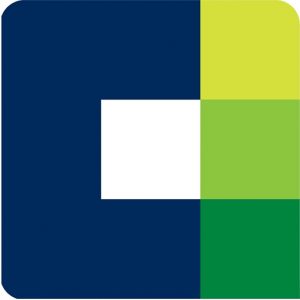 Other important COVID-19 Links
If you are seeking more information, please see below some helpful links;
Updated 30 March 2020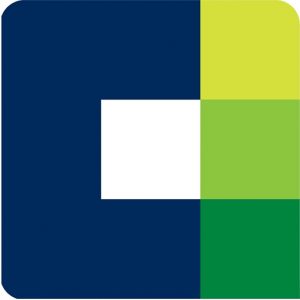 Filing process
·        Inland Revenue have requested that filing of returns continues as normal, even if you are unable to pay.  The current view is that it is better to have an accurate GST or Payroll return filed, even if unable to pay, than a default assessment being issued which is inaccurate.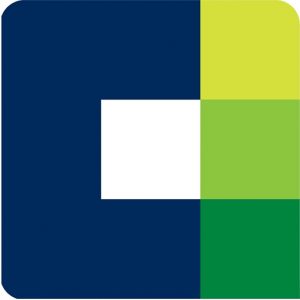 Concessionary interest treatment
Inland Revenue have advised the following:
If you business is unable to pay it's taxes on time due to the impact of COVID-19, we understand, you don't need to contact us right now.
Get in touch with us when you can, and we'll write-off any penalties and interest.
It would help if you continue to file however, as the information is used to make correct payments to people, and to help the Government continue to respond to what is happening in the economy.
IR will have the discretion to write-off use of money interest (UOMI) on payments due on or after 14 February 2020 if a taxpayer's ability to make a tax payment on time has been significantly adversely affected by the COVID-19 outbreak. UOMI could be remitted for a maximum of two years past the date of enactment. Further guidance on this will be provided but eligibility appears to be;
        o The business or individual has been significantly affected by COVID-19.
        o Their income or revenue has reduced by at least 30% compared to the same month 12 months earlier (if your February 2020 income is 30% lower than your income from February 2019, for example).
        o They have explored other options to support them financially, such as talking with their bank about additional finance or re-negotiated other         loans/overdrafts.
More information here…
https://www.ird.govt.nz/covid-19-novel-coronavirus/tax-relief/uomi
https://media.ird.govt.nz/articles/inland-revenue-updated-advice-to-businesses/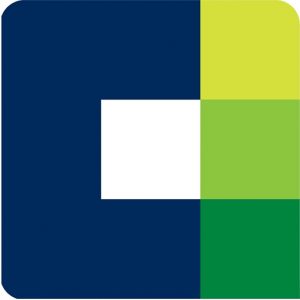 Tax relief
There has also been some specific guidance around "tax relief" provided by IR. Again this is a summary and further detail is available on the IR website but in short they have provided the following guidance;
You may be able to make an estimate or re-estimate of provisional tax, if your circumstances have changed due to the COVID-19. We can arrange early refunds if provisional tax has been overpaid.
If you're having difficulty paying outstanding tax, we can help you set up an instalment arrangement. You can apply in myIR. You can also apply for a write-off due to serious hardship when you know you won't be able to pay the full amount. The completion of an IR590 will still be required and we that in itself isn't always and easy process.
If you're currently involved in contract work where schedular payments are to be deducted, such as forestry or bush work of all kinds, fishing boat work for profit-share, you may be entitled to a certificate of exemption.
Working for Families Tax Credits entitlements are based on your yearly family income. If your family income changes, your entitlement may change.  If your yearly family income decreases you may be entitled to increased payments, or you may be able to increase the frequency of your payments.
You may be entitled to a tailored tax code if you're receiving a salary or wage and have a loss to carry forward. A certificate will be issued to you with a reduced tax rate.
More information here…
https://www.ird.govt.nz/covid-19-novel-coronavirus/tax-relief/individuals
https://www.ird.govt.nz/covid-19-novel-coronavirus/tax-relief/tax-relief-for-businesses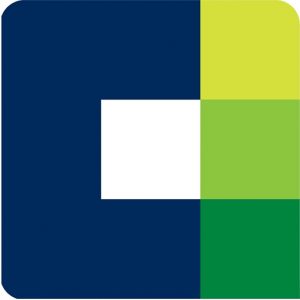 Tax changes
There have been tax changes to announced that will apply from the 2020/2021 income tax year these changes are;
Increasing the provisional tax threshold from $2,500 to $5,000 from 2020/2021.
Increasing the small asset depreciation threshold from $500 to $1,000 – and to $5,000 effective from 17/03/2020
Allowing depreciation on commercial and industrial buildings from 2020/2021.
Removing the hours test from the In-Work Tax Credit (IWTC) from 1 July 2020
More information here…
 https://www.ird.govt.nz/Updates/News-Folder/covid-19-business-continuity-package
Updated 31 March 2020
The Government has put together a COVID-19 Wage Subsidy for businesses in all regions where they expect to have revenue reduced by more than 30% due to COVID-19.
 We recommend all employers, businesses, self-employed people who will be affected to submit a subsidy application form now. We have included links to Work and Income for information plus links to both forms which are used for the application process.
If you need help with this, please feel free to contact your accountant at CooperAitken for advice.
 https://www.workandincome.govt.nz/products/a-z-benefits/covid-19-support.html#null
Sole traders and partnerships will use a different form to companies and employers.  Note if you operate as a sole trader or partnership who has employees, you will need to complete both forms, one for your employees and the other for yourself.
 To Qualify:
Your business must be registered and operating in New Zealand and includes registered charities and incorporated societies.
Your employees must be legally working in New Zealand
The business must have experienced a minimum 30% Decline in actual or predicted revenue over the period of a month when compared with the same month last year, and that decline is related to COVID-19
Your business must have taken active steps to mitigate the impact of COVID-19
You must endeavour to retain employees and pay them a minimum of 80% of their normal income for the subsidised period
How much you can get? The COVID-19 Wage subsidy will be paid at a flat rate of:
$585.80 for people working 20 hours or more per week
$350.00 for people working less than 20 hours per week
 The subsidy is paid as a lump sum and covers 12 weeks per employee
There is no cap on the total amount a business can claim for. The previous cap of $150,000 per business has now been removed.
Changes to Wage Subsidy scheme which take effect from 4pm on 27 March 2020.
Summary
The leave payment scheme has been removed and incorporated into the wage subsidy scheme.
The Declaration made at time of wage subsidy application has been amended and is more prescriptive.  Anyone applying for the wage subsidy prior to 3pm on 27 March is bound by the previous declaration.
Active steps must be taken to mitigate the impact of COVID on business activities before making the application, which includes discussions with the bank, draw on internal cash reserves and making insurance claims where possible.
The expectations of employers' commitment to paying and retaining employees has been tightened up.
80% of normal average pay needs to be paid to employee, but if not possible, the employer must at least pass on the subsidy.
Employers must keep employee employed for the length of the subsidy.
Nothing overrides the employment agreement.
Employer cannot force an employee to use leave to receive the subsidy. If leave is to be used for payments in addition to the subsidy, this approval must be held in writing from the employee.
Names of all employers who have received the subsidy will be published publicly.
If subsidy is greater than normal wages, the total amount of subsidy must be paid to the employee. For example If a part-time employee earns less than $350 the full $350 must be passed on to them.
Work and Income will verify information with IRD.
If originally applied for subsidy before 3pm on 27/3/20 the original criteria will be used.
If some employees names were left off the first application, a second application may now be made.
If an employee resigns after the employer receives the wage subsidy, the employer must notify Work and Income.

Please note – When you apply for the subsidy, you don't receive a confirmation of what you have applied for. We are advising our clients to take a screen shot or record the details (or pass onto one of our team so we can record for you)  so this information is easily accessible in the future if needed.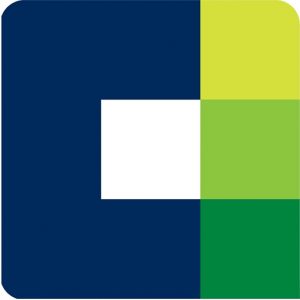 The Unknown
Information regarding COVID-19 and government support is changing rapidly. 
We ask that as employers, you do not make rash decisions, but use the subsidy scheme to enable your business to think through the situation carefully.  Continue to communicate with employees and consult with them regarding the options to enable you all to manage this process.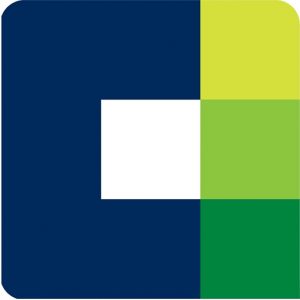 Company or Employer Applications
 To apply you will need to go to this link for Company or employer applications:
https://services.workandincome.govt.nz/ess/employer_applications/new
 Application Steps:
1)  Read the declaration and accept the terms (You can find the Wage Subsidy declaration from Work and Income here)
2) You will need to select the drop-down arrow for the reason you are applying – in general this should be as below

3) Fill In your IRD number
4) IR Customer Name – this is the name on all your IRD communications
5) Fill in your NZ Business Number (NZBN) – this can be found on the Companies Office Website https://companies-register.companiesoffice.govt.nz/. Type your Company name in the search field and once you click on your Company your NZBN is the second line under the Company Summary tab.
6) Fill in your Address, Contact Name, Email, Mobile and Bank Account Number – note the bank account number is the account you want the wage subsidy paid into.
7) You then need to complete the details for each employee you need the wage subsidy for. Note you will need the following information:
First Name
Last Name
Date of Birth
IRD Number
Employment Type – 20 Hours or More OR Less than 20 Hours
8) Hit submit and the form will be submitted direct to WINZ.  The aim is to make payments 5 working days after they have all the information they need – but this will depend on the volume of applications received.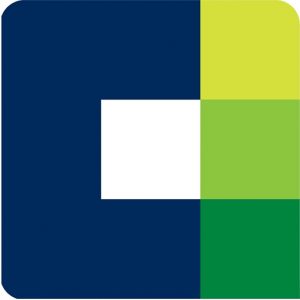 Self-employed applications
Go to this link for the form if you are a sole trader or partnership and wanting to apply for a subsidy for yourself:
https://services.workandincome.govt.nz/ess/trader_applications/new
Please make sure you read the Wage Subsidy declaration from Work and Income and understand prior to applying.

Note – If you are in a partnership, you will need to apply under the "employer" application form. The self-employer application is for sole traders.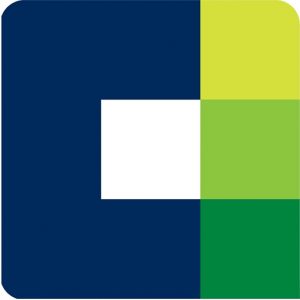 GST and Income Tax Treatment of Wage Subsidies and Leave Payments
Wage subsidies and leave payments as announced as part of the governments COVID-19 package are treated as exempt for GST purposes. This is in contrast to generally GST registered businesses receiving Government grants and subsidy payments are required to return GST on payments received.
For Income Tax purposes, the wage subsidy is exempt income, therefore not taxable when paid to the employer. However for self-employed taxpayers, it will be taxable.
The wage subsidy paid by the employer to the employee is to be treated as a non-deductible expense. However, the wage subsidy is taxable to the employee and included as part of their normal wages subject to the usual PAYE, Student Loan, Kiwisaver deductions etc.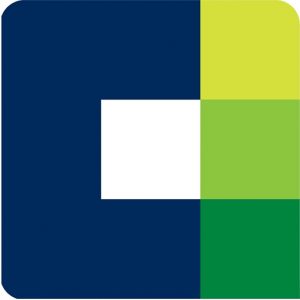 Declaration
Any money received must be passed onto employees and not doing so would be fraud.  Under the application process you are making a declaration that you meet the criteria for payment as part of your application. All payments will be subject to audits and reviews.
Wage Subsidy declaration from WINZ, please read;
https://www.workandincome.govt.nz/online-services/covid-19/wage-subsidy-declaration.html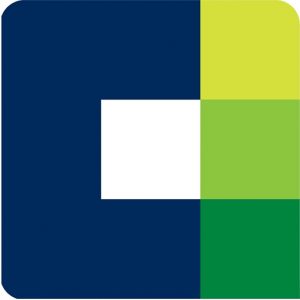 Need to speak with someone for further advice?
For any further queries around employer/employee responsibilities, please contact your Director for guidance. As this is unchartered territory with many differing views we need to guide you through your specific situation. This may include directing you to external sources such as John Brosnan HR Advisor (john@jbhrbusinesssupport.co.nz) or specialised legal advice.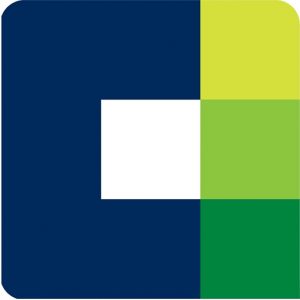 Q&A – Frequently asked questions
Disclaimer – for legal advice you may wish to contact your lawyer. However, these are the rules as we currently understand the situation: 
1. Annual leave
Q Can I insist my employees take annual leave during the shutdown period?
A  No. You must consult with your employees, and they may choose to take annual leave. If you apply for the subsidy for them, you can pay 80% as normal pay and the 20% balance can be paid as annual leave if they choose, or this portion may not be paid.
2. Leave without Pay
Q  I have an employee who is happy to take leave without pay during the shutdown. Do we still apply for the subsidy for them?
A  No, if you apply for a subsidy you are making a declaration that you will endeavour to retain the employee on at least 80% of their regular income during the period of subsidy
3. Earnings under the subsidy
Q  An employee works more than 20 hours per week and earns less than $585.  If I apply for a subsidy, I will receive $585.80.  Do I have to pass on the difference to the employee, or retain the difference in the business?
A  Yes, the difference must be passed on to the employee or other employees.
4. Self Employed
Q  I am self-employed and do not have any employees. Can I claim a wage subsidy?
A  Yes, use the form titled "Self-Employed (no employees) application"
5. Shareholder Employees
Q I have a company with employees.  Can I also claim a wage subsidy for myself as a shareholder employee?
A Yes. If you take drawings from the company which you use as a living allowance, you simply include your name in the list of other employees when making the application.
6. Normal Pay
Q  My employees are not on fixed hours each week.  How much do I need to pay them when they are off work if I have applied for a subsidy?
A  You can calculate their average pay as used for holiday pay calculations, and then pay 80% of this. This is not 80% of contracted pay. Clients needing help with calculation, please contact our payroll team 07 889 7153.
7. Financial Difficulty
Q  My business is in financial difficulty and I don't know how I can keep paying the employees. Do I have to pay them?
A  You cannot make them redundant during the 12 week period of the subsidy if you have already claimed this.
8. Buying/selling homes
Q I am buying/selling a house this week. What shall I do?
A Read the latest update from the chair of New Zealand's Law Society Property Law Section, Duncan Terris here.
9. Lease Payments
Q Do I need to continue making my lease payments? Can I ask for a reduction in lease fees?
A Review your lease agreement in the first instance. You can read a helpful blog here, and get in touch to discuss your situation.
10. Pensioners
Q Can self-employed pensioners apply for wage subsidy?
A Pension is available to all, not means tested.
Disclaimer – This information is up to date and true at 4pm 25 March 2020.
We will continue to update as areas of information develops.