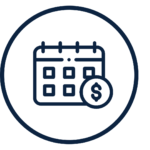 AgriSmart is a fantastic software solution that can help you manage your total employment responsibilities, covering your legal employment, payroll and health and safety requirements.
AgriSmart is the complete package for today's employer. The benefits include time savings in managing your health and safety, timesheets and payroll requirements, a comprehensive employment package and qualified support readily available. 
Check out AgriSmart, or contact CooperAitken to discuss.